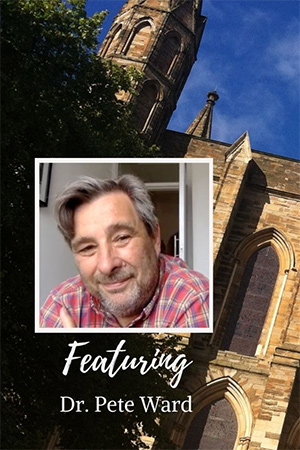 Video interview series
Rev. Dr. Eileen R. Campbell-Reed, Visiting Associate Professor of Pastoral Theology & Care at Union Theological Seminary (NYC), has interviewed Dr. Pete Ward on a variety of subjects and is posting them to her "Three Minute Ministry Mentor" series on her website.
Because ministry cannot be learned all at once, or even in three years of seminary, the weekly three-minute videos are designed to foster growth for the practice of ministry whether you are discerning a call to ministry, actively pursuing ministry education, or living ministry life every day.
Watch the videos: