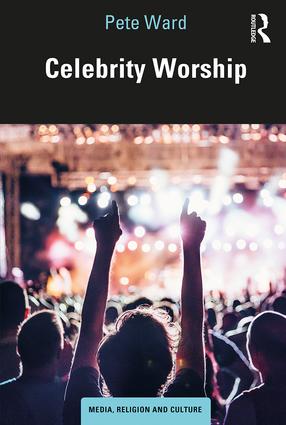 Celebrity Worship
A new book called Celebrity Worship, written by Pete Ward, is published in December, 2019.
From the Publisher
Celebrity Worship provides an introduction to the fascinating study of celebrity culture and religion. The book argues for celebrity as a foundational component for any consideration of the relationship between religion, media and culture. Celebrity worship is seen as a vibrant and interactive discourse of the sacred self in contemporary society.
Topics discussed include:
Celebrity culture.
Celebrity worship and project of the self as the new sacred.
Social media and the democratisation of celebrity.
Reactions to celebrity death.
Celebrities as theologians of the self.
Christian celebrity.
Using contemporary case studies, such as lifestyle television, the religious vision of Oprah Winfrey and the death of David Bowie, this book is a gripping read for those with an interest in celebrity culture, cultural studies, media studies, religion in the media and the role of religion in society.
About the Author
Pete Ward is Professor of Practical Theology at Durham University, UK; NLA University College, Bergen, Norway; and MF The Norwegian School of Theology, Oslo, Norway.
More Information